3 Ways To Invest In Marijuana Stocks in 2018 – Marijuana Stocks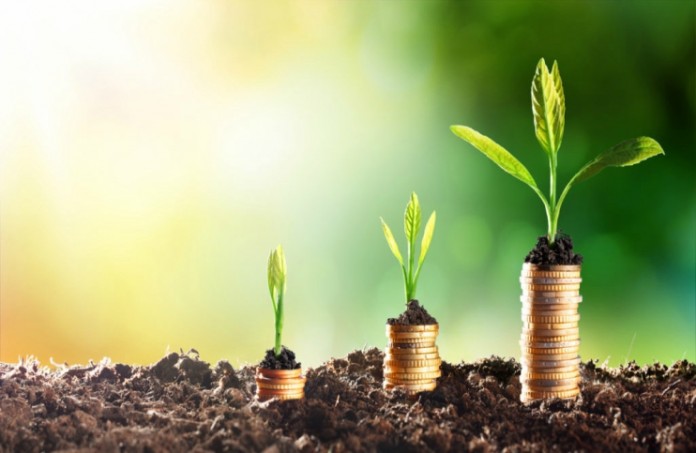 Last year was a great year for marijuana stocks, but 2018 is expected to blow last year's numbers out of the water. The North American Marijuana Index, which tracks 39 leading marijuana stocks, gained over 90% in 2017. Investors cannot wait to see what this year has in store with the addition of California's and Canada's recreational markets. Here are three different ways you can invest in marijuana stocks this year.
The first and most obvious way is to invest in marijuana stocks would be marijuana producers. In my opinion, currently, the best opportunities for marijuana producers are out of our neighbor to the north, Canada. There are a few reasons why I have come to this conclusion. Canada has had a long-standing medical marijuana program which is currently budding. Health Canada has reported that medical marijuana patients continue to grow by 10 percent each month. The country is on the verge of national recreational legalization which is going to open a whole new market forecasted to generate between $4.2 billion and $8.7 billion annually. There has also been some serious deal-making among Canadian marijuana companies and they are getting the attention of the mainstream media.
Canopy Growth (TWMJF) is in a great position to capture a large share of the recreational market. Right now, Canopy is the kingpin of all marijuana stocks by market cap and is the largest provider of Canadian medical marijuana. The history-making deal with Fortune 500 alcoholic beverage maker Constellation Brands (STZ) also puts this marijuana stock in position to continue its growth during 2018.
Another Canadian grower I'm bullish on is Aurora Cannabis (ACBFF) The company is in the middle of a hostile takeover attempt of CanniMed Therapeutics (CMDFF). If this deal comes into fruition, Aurora gains significantly greater production capacity which puts the company in a better position to stanch a larger portion of Canada's recreational marijuana market.
Marijuana cultivators aren't the only way to invest in marijuana stocks. There are multiple biotech companies that concentrate on developing and marketing cannabinoid drugs. As the thought of utilizing some form of marijuana becomes more accepted globally and there is increased research on the benefits in treating a multitude of ailments with cannabinoids, this is a great space for investors to get into the market.
GW Pharmaceuticals (GWPH) is anticipating an approval decision by the U.S. Food and Drug Administration for its cannabinoid drug Epidiolex for the treatment of Lennox-Gastaut syndrome (LGS) as well as Dravet syndrome by the end of June. GW is also seeking European approval for the same two indications and has recently completed its submission of Epidiolex. Approval for the drug is not guaranteed, but you should definitely keep your eyes on (GWPH).
Another marijuana biotech stock to consider adding to your portfolio is GT Biopharma Inc. (GTBP). This marijuana stock has two cannabinoid drugs in its pipeline and is continuing its progress with its FDA phase 2 cancer treatment OXS-1550 and has just announced the completion of dosing for FDA phase 1 clinical trials for its Myasthenia Gravis Autoimmune muscular disease. (GTBP) has also initiated the process to up-list to the NASDAQ, which could put this marijuana stock in the position to grow like a weed.
There is also an option to invest in marijuana stocks in a less direct way. There are various publicly traded companies that provide products and/or services to marijuana producers. These companies too are in the position to benefit from the rapid growth of the marijuana industry.
Possibly the best stock for this indirect category is Scotts Miracle-Gro (SMG), yes that's right the lawn and garden company. Scotts sells fertilizers, hydroponics, and lighting systems that are vital for cultivating marijuana plants. Over the last couple of years, Scotts has acquired companies to increase its presence in the marijuana industry, which includes American Agritech, LLC, producer of plant nutrients, supplements, and growing systems used for hydroponic gardening, and Gavita, a marketer of indoor lighting used in the greenhouse and hydroponic markets.
There seems to be an avenue for anyone looking to invest in marijuana stocks, whether directly or indirectly. The same basic principles of investment apply to marijuana stocks just as any other type of industry. With that being said, do your due diligence and I am confident your marijuana portfolio will flourish.
---
An affiliate of MAPH Enterprises LLC, Midam Ventures has been compensated $950,000.00 by GT Biopharma, Inc. (GTBP) for a period beginning August 1st, 2017 and ending December 31st, 2017 to publicly disseminate information about GT Biopharma, Inc. (GTBP). We own zero shares of (GTBP). We may buy or sell additional shares of (GTBP) in the open market at any time, including before, during or after the Website and Information, provide public dissemination of favorable Information.