6 Marijuana Stocks That Trade On The NYSE – Marijuana Stocks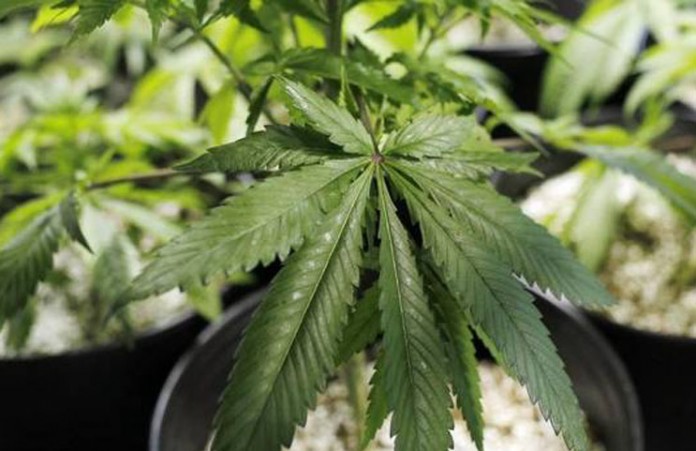 Although marijuana remains illegal at the federal level in the U.S., it hasn't stopped investors from generating some serious profits from marijuana stocks. While most marijuana stocks can be found on the OTC market, there are a few that have made their way onto the New York Stock Exchange. Here are the 6 marijuana stocks you can find on the NYSE.
22nd Century Group (XXII)
22nd Century made its debut on the NYSE March 11, 2014. This biotech company specializes in genetic engineering as well as plant breeding and is laboring to develop cannabinoid-related products from industrial hemp. The company partnered with the University of Virginia and in 2017 harvested its first hemp crop worth $1 million. The company's stock is currently valued at $2.81 per share, more than two dollars higher than it was at this time last year.
AbbVie (ABBV)
AbbVie is a pharmaceutical company with one serious advantage over its competitors, its marijuana-related product is already on the market. Marinol, or dronabinol, is a synthetic form of THC to aid in the treatment of nausea in patients that are suffering from cancer and HIV treatments. Over the last year, AbbVie's stock has gained more than 50 percent, trading at $111.89 per share.
Compass Diversified Holdings (CODI)
Compass was first listed on the NYSE on May 12, 2006 and the company is not primarily a marijuana company. However, as a holding company, it possesses a holding in the hemp-based food companies Manitoba Harvest and Hemp Oil Canada. Over the past few years, Compass' stock has seen a steady decline. In the last year alone, its shed 4 percent of its value to $16.60 per share.
India Globalization Capital (IGC)
India Globalization works in both infrastructure and marijuana-related pharmaceutical research. The company is developing a product portfolio of phytocannabinoid-based therapies for the treatment of Alzheimer's, pain, nausea, and more. The company's stock is currently trading at $0.77 per share.
Innovative Industrial Properties Inc. (IIPR)
The company was listed on the NYSE on December,1 2016. It owns and leases industrial real estate assets to medical cannabis companies and provides the services of professional marijuana growers. Innovative Industrial's stock is currently trading at $26.55, down from its all-time high of $36.88.
Scotts Miracle-Gro (SMG)
In 2016, Scotts Miracle-Gro joined the marijuana industry and since has spent hundreds of millions of dollars to acquire hydroponics companies and technology. The company has also begun to investigate developing of pesticides explicitly for marijuana plants. Scotts Miracle-Gro is currently at $89.61 per share.