Marijuana Stocks Newsletter – February 14, 2018 – Marijuana Stocks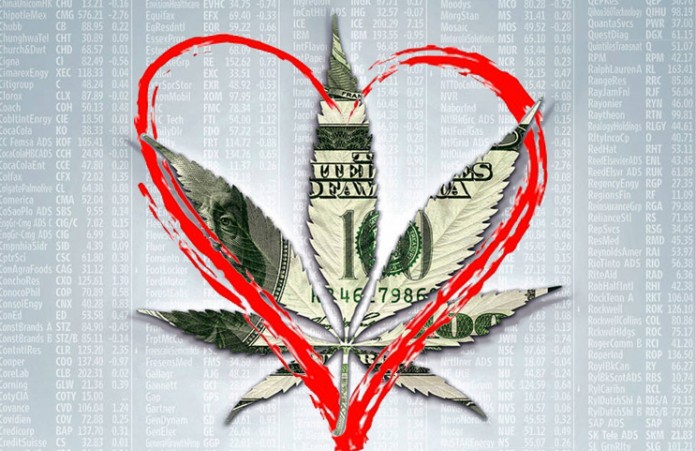 Leafbuyer Technologies, Inc. (LBUY) to Revolutionize the Cannabis Industry by Unleashing the Power of Blockchain
Leafbuyer Technologies, Inc. ("Leafbuyer or the "Company") (LBUY), a leading cannabis technology company, announced today, it has launched development of a large-scale platform based on blockchain technology.
This development is aimed at increasing the value of the Leafbuyer network for both its dispensary partners and consumers who use Leafbuyer.com.
---
Marijuana Stocks: When Cannabis Meets Capital
Canada is slated to go live with fully legal recreational marijuana later this year which puts the pressure on marijuana stock investors to find the right companies to watch, ahead of this motion. In our opinion, there's no question of "if" but "when" this will become an even larger catalyst than it has been already. So where should pot stock investors look?
---
Pursuant to an agreement between an affiliate of MAPH ENTERPRISES LLC (MIDAM VENTURES LLC) and Leafbuyer Technologies Inc, we were hired for a period of 2 months from 2/12/2018 – 4/12/2018 to publicly disseminate information about (LBUY) including on the Website and other media including Facebook and Twitter. We are being paid $100,000 (CASH) by Leafbuyer Technologies Inc for & 77,000 (SEVENTY SEVEN THOUSAND) shares of SIX (6) MONTH restricted common shares. We own ZERO (0) shares of (LBUY) which we purchased in the open market. We may buy or sell additional shares of (LBUY) in the open market at any time, including before, during or after the Website and Information, provide public dissemination of favorable Information