Marijuana Stocks Newsletter – March 9, 2018 – Marijuana Stocks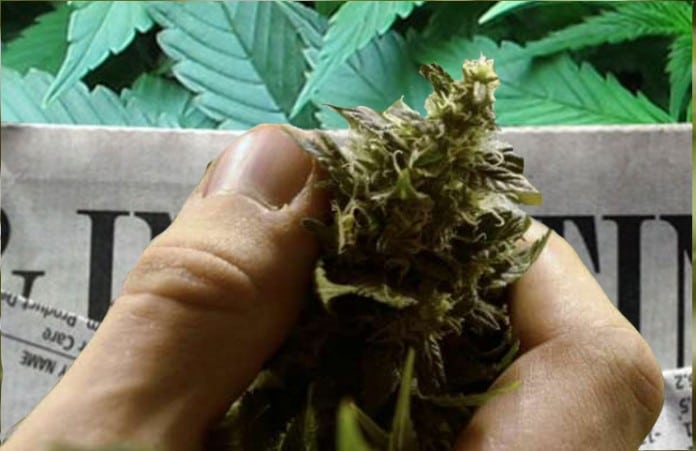 Vitality Biopharma (VBIO) On Pace For Another Big Move?
After having submitted an orphan drug designation request for VITA-100 to the FDA, VBIO continues to gain attention. VBIO was a previous 300+% breakout winner for us and that was BEFORE this announcement. Now we see VBIO on the cusp of what could be a HUGE development, should they receive approval and now it's the calm before the storm!
---
A Company With The Perfect 'Blend'?
Unless you've been living off the grid, there is a more than likely chance you've heard that the Marijuana Industry is experiencing rapid growth across the United States…and one company is starting to be considered a real game-changer with its mix of MJ Tech & Product portfolio.
---
What Will it Take to Overturn Marijuana Prohibition?
Prohibition of marijuana has been a large issue in the federal government of the U.S. for quite some time now. With the majority of the public being in favor of legislation for cannabis, the government has been slow to respond.
---
---
This email is for '%%emailaddress%%' You have received this email because you are subscribed to MarijuanaStocks.com | Pursuant to an agreement between MAPH and a non affiliate third party, we were hired for a period from 2/26/2018 – 3/26/2018 to publicly disseminate information about (VBIO) including on the Website and other media including Facebook and Twitter. We are being paid $100,000 (CASH) for or were paid "ZERO" shares of unrestricted or restricted common shares. We own zero shares of (VBIO), which we purchased in the open market. We plan to sell the "ZERO" shares of (VBIO) that we hold during the time the Website and/or Facebook and Twitter Information recommends that investors or visitors to the website purchase without further notice to you. We may buy or sell additional shares of (VBIO) in the open market at any time, including before, during or after the Website and Information, provide public dissemination of favorable Information.
Pursuant to an agreement between MIDAM VENTURES, LLC an affiliate of MAPH Enterprises, LLC owner of MarijuanaStocks.com and Leafbuyer Technologies, Inc, we were hired for a period from 2/2/2018 – 5/2/2018 to publicly disseminate information about (LBUY) including on the Website and other media including Facebook and Twitter. We are being paid $100,000 (CASH) for & were paid "77,000" shares of restricted common shares. We own zero shares of (LBUY), which we purchased in the open market. Once the (6) Six month restriction is complete on 8/2/2018 we plan to sell the "77,000" shares of (LBUY) that we hold currently in restricted form during the time the Website and/or Facebook and Twitter Information recommends that investors or visitors to the website purchase without further notice to you. We may buy or sell additional shares of (LBUY) in the open market at any time, including before, during or after the Website and Information, provide public dissemination of favorable Information. PLEASE READ OUR FULL PRIVACY POLICY & TERMS OF USE & DISCLAIMER