Marijuana Stocks Top Stories For December 6, 2017 – Marijuana Stocks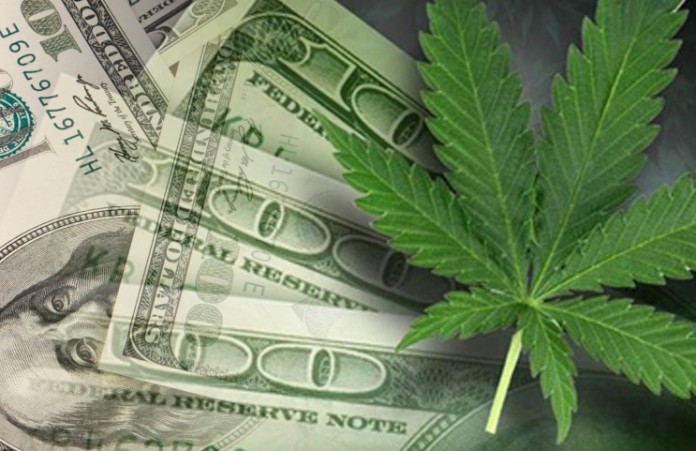 Today is Wednesday, December 6, 2017 & Here Are Today's Top Trending Articles and BREAKING NEWS!
What's In Store For (CRPGF)?
As we've seen, this emerging CBD company as continued to remain in the spotlight and seems to have found its home above $0.60. It was only a few weeks ago that it saw highs of nearly $2 and the last announcement could give rise to new potential for the company, moving forward. If you aren't caught up to speed yet, CRPGF recently announced that it has signed an exclusive distribution agreement with a national distributor of consumer packaged goods in Europe. The agreement opens the door to countries like Germany, Austria and Switzerland and could also put CRPGF alongside some of the industry's largest MJ companies. With the global market in focus, what could be in store next for CRPGF?
 *BREAKING NEWS* GT Biopharma Inc. (GTBP) Starts FDA Phase 1 Clinical Trial for Myasthenia Gravis Autoimmune Muscular Disease!
GT Biopharma Inc. (OTCQB: GTBP and Euronext Paris "GTBP.PA") announced today that it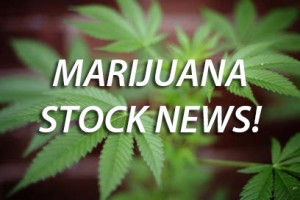 has initiated the Proof of Concept Phase I clinical trial with GTP-004, a novel treatment for the symptoms of myasthenia gravis, a rare autoimmune muscular disease caused by antibodies that attack certain components of muscles leading to varying degrees of weakness and fatigue. The prevalence of myasthenia gravis in the United States is estimated at 14 to 20 per 100,000 population, approximately 36,000 to 60,000 cases in the U.S. (Howard, 2015).
NEW UPDATE ON AN OLD FAVORITE – GT Biopharma Full Report
The hallmark of the disease is muscle weakness that increases during periods of activity and improves after periods of rest. Muscular weakness can be generalized or localized to certain muscle groups, and involvement of the bulbar and respiratory muscles can be life-threatening (Phillips and Vincent, 2016). The disease occurs in all ethnic groups and both genders. Onset commonly occurs in young adult women (under 40 years) and older men (over 60 years), but it can occur at any age (NINDS, 2017). Rarely, children may show signs of congenital myasthenia or congenital myasthenic syndrome (CMS). These are not autoimmune disorders but are caused by defective genes that produce abnormal proteins instead of those that normally are involved in the cholinergic transmission.
CLICK HERE TO READ FULL RELEASE
Will Legal Marijuana Ignite A Communist Revolution?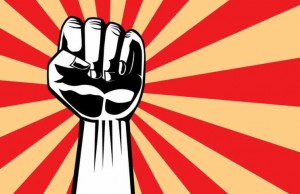 Ron Orr, a Member of the Legislative Assembly (MLA) in Canada, represents the Lacombe-Panoka district in central Alberta, Canada. Orr is also Alberta's official culture and tourism critic under United Conservative Party leader Jason Kenney. As a devoted conservative, this politician believes that legal marijuana will fire up a communist revolution in Canada. In Canada, the law states that the individual provinces must create their own explicit regulations for the marijuana industry. With national recreational legalization approaching this summer, a politician that thinks legal marijuana will bring on war and the collapse of civilization is an issue.
CLICK HERE To READ FULL ARTICLE
---
Disclosure: MarijuanaStocks.com is owned by MAPH Enterprises LLC., a Florida Corporation that has been compensated $100,000 by a non-affiliate 3rd party for a 1 year period beginning August 1, 2017 and ending August 1, 2018 to publicly disseminate information about CNRP Mining, Inc. (CND.CN) (CRPGF). We own zero shares. An affiliate of MAPH Enterprises LLC, Midam Ventures has been compensated $800,000 by GT Biopharma, Inc. (GTBP) for a period beginning August 1st, 2017 and ending December 31st, 2017 to publicly disseminate information about GT Biopharma, Inc. (GTBP). We own zero shares of (GTBP). We may buy or sell additional shares of (GTBP) in the open market at any time, including before, during or after the Website and Information, provide public dissemination of favorable Information. Full Disclaimer