Thursday's Top Stories- January 11, 2018 – Marijuana Stocks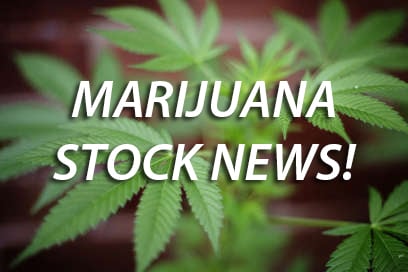 California: Billions Up For Grabs
Surprisingly, few analysists have done deep dives into one of the largest cannabis marketplaces in the world, California. Reasons for the lack of investment advice may include the uncertainty regarding the multitude of rules, regulations and laws at all levels of government; from municipalities, to counties, to the State level. However, the investor that comprehends the approach of, "this too shall pass" to to their investing could be well prepared for the cannabis industry.
Maine Lawmaker Wants To Give Children Access To Medical Marijuana
Although America is warming up to the idea of marijuana legalization with 64% believing its use should be made legal, according to a Gallup poll, but this view is for mainly for adults. Some states have made strides by permitting access to children with certain ailments, yet doctors still feel uneasy about prescribing pot to minors. There is one state that is fighting to give children more access to the benefits of medical
A Recipe for Success & Longevity
We at Marijuana Stocks have been covering GT Biopharma, Inc OTCQB: (GTBP)(previously Oxis International) for almost 3 years. (GTBP) by far has been the longest running company we have provided coverage to & for GREAT REASON. (GTBP) is constantly evolving, becoming the best version of itself. (GTBP) has consistently provided our members with double & even triple digit short term and long-term gains.
---
MARIJUANASTOCKS.com is owned by MAPH ENTERPRISES LLC., a Florida Corporation that has been compensated $150,000.00 by a GT Biopharma Inc. for a period beginning Jan 1, 2018 and ending Feb. 1, 2018 to publicly disseminate information about (GTBP). We own zero shares. Full Disclaimer