Top 3 Marijuana Stocks To Watch In December – Marijuana Stocks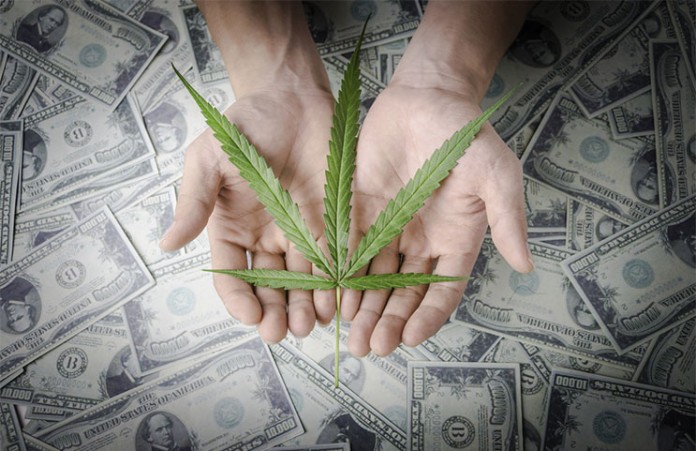 Whether these marijuana stock companies are cultivating medical marijuana, targeting the recreational market, or developing cannabinoid drugs; they all have one thing in common. The rapidly growing industry continues to present high opportunities for investors. Here are the top three marijuana stocks to consider for growing your profits.
Aurora Cannabis (ACBFF)
Aurora Cannabis is a Canadian medical marijuana producer that has expanded internationally into Australia and Germany, with no intention of stopping there. Shares of this marijuana stock have surged 260% this year influenced by three key elements. First and foremost, the Canadian medical marijuana market continues to grow like a weed, and Aurora reported year-over-year revenue growth of 39% for its last quarter. Second, the company is anticipating recreational legalization in July adding an additional market to the company. Lastly and most importantly, Aurora bid on smaller marijuana grower CanniMed Therapeutics (CMMDF). If the deal is signed the combined company will contain five cultivation facilities with the ability to produce 130,000 kilograms of marijuana annually.
Canopy Growth (TWMJF)
Canopy Growth is the main Canadian medical marijuana provider in terms of revenue and market cap of over $2 billion. Canopy Growth also has expanded internationally, with subsidiaries in Australia, Brazil, Chile, Denmark, Germany, Jamaica, and Spain. The marijuana stock is up nearly 120% year to date and the company reported its revenue more than doubled that of the prior-year period in the last quarter. Like Aurora, Canopy Growth is preparing for the legalization of recreational marijuana use and the additional profits.
In October, the S&P 500 beverage maker Constellation Brands (STZ) announced its purchase of a 9.9% take into the company for the collaboration of marijuana-infused beer. This endorsement by such a large company is huge for Canopy Growth as well as the marijuana industry.
GW Pharmaceuticals (GWPH)
GW Pharmaceuticals is the largest pure-play marijuana stock, with a market cap over $3 billion. The biotech focuses on the development of cannabinoids and has recently submitted for approval its cannabidiol drug Epidiolex. The biotech's share price has been volatile, but is up more than 10% for the year. GW conducted three late-stage clinical studies, which all indicated more of a concrete value for the company's lead product. If Epidiolex wins approval, which is likely, it should commercially thrive with peak annually sales predicted from around $800 million to $1 billion.
Some things to consider. Both Canadian marijuana stocks are priced at sky-high levels based on current sales. Any delays in the legalization of recreational marijuana in Canada would burn these stocks. The biotech, GW Pharmaceuticals faces a different concern. If Epidiolex fails to gain approval, the stock will go up in smoke as well.