Top-Performing Marijuana Stocks Of The Fourth Quarter – Marijuana Stocks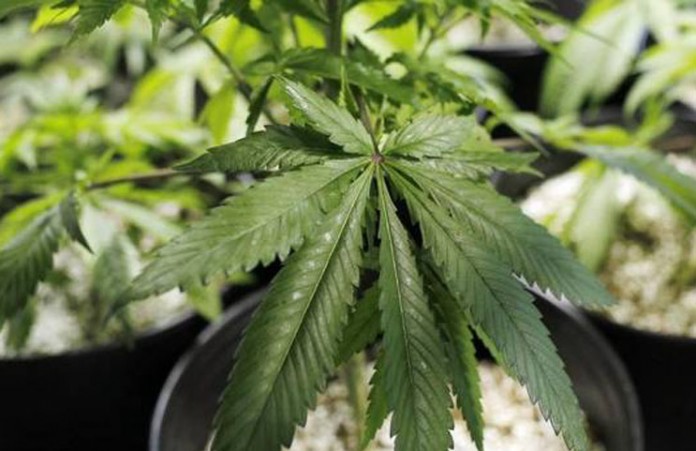 The ever-growing marijuana industry continues to attract the attention of investors around the globe. From small-cap to large-cap, the marijuana industry is on fire. Last year was a great year for marijuana stocks. What's even more exciting is what this year has in store for the industry. With the legalization of adult-use recreational marijuana in California and Canada this year, there will not be much in the way to stop these stocks from soaring. Here are a few marijuana stocks that thrived during Q4 of 2017 that we remain bullish on for 2018.
Aurora Cannabis (ACBFF) 371%
Aurora has taken the title as the largest publicly traded marijuana stock by market cap, recently surpassing a $5 billion market cap and really came out to shine during the Q4. Aurora has been working its acquisition of CanniMed Therapeutics' (CMMDF) following an unsolicited bid of up to $425 million in November. Aurora has stated that combined company would have the ability produce 130,000 kilograms of dried marijuana annually. In early December, Aurora Cannabis aquired H2 Biopharma, adding a 48,000-square foot facility with a grow capability of 4,500 kilograms of marijuana annually when construction is complete. The outcome of the hostile bid, along the legalization of adult-use recreational marijuana in Canada, could push this marijuana stock even higher in 2018.
Canopy Growth Corp (TWMJF) 173%
Canopy Growth grew 173% during the fourth quarter. Probably one of the most noteworthy events during the quarter for Canopy was its deal with Constellation Brands (STZ), for a 9.9 percent stake into the marijuana company, to produce and retail marijuana infused beverages. In Canopy's earnings release, it announced that 2.4 million square feet of growing capacity under construction and an option to acquire over another million square feet. With recreational legalization approaching, this marijuana stock is locked and loaded and ready to profit.
Vitality Biopharma (VBIO) 83%
Vitality is the developer of cannabinoid pharmaceuticals to treat neurological and inflammatory disorders. The company had made a lot of positive clinical advancements during Q4 such as achieving a cannabinoid pharmaceutical biosynthesis breakthrough and filing for an international PCT patent filing. (VBIO) announced positive results for multiple cannabinoid drug formulations in the treatment of Irritable Bowel Disease (IBD). Lastly, it announced the completion of pivotal manufacturing agreements that enable the production of clinical-grade cannabinoid pharmaceuticals at its R&D facilities. If (VBIO) continues to move at the same pace as last quarter, there will not be much in the way to stop this marijuana stock from climbing higher.
---
Pursuant to an agreement between MAPH and a non affiliate third party, we were hired for a period of 30 days to publicly disseminate information about (VBIO) including on the Website and other media including Facebook and Twitter. We are being paid $100,000 (CASH) for or were paid "ZERO" shares of unrestricted or restricted common shares. We own zero shares of (VBIO), which we purchased in the open market. We plan to sell the "ZERO" shares of (VBIO) that we hold during the time the Website and/or Facebook and Twitter Information recommends that investors or visitors to the website purchase without further notice to you. We may buy or sell additional shares of (VBIO) in the open market at any time, including before, during or after the Website and Information, provide public dissemination of favorable Information.